Don't you feel like that, when you are consistently having to wait for something? I thought the image was funny in a black humor sort of way. Hopefully, my waiting won't be the death of me (LOL). Alright, enough with the joking around. I am at the 3 month mark before I finally get to leave for Seoul!!!!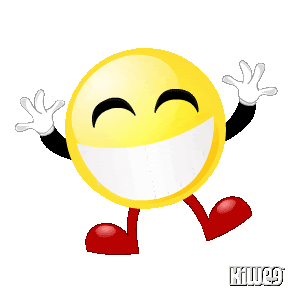 I sent out my contract to Korea Connections last week (-$60 again), and they have received it. Unfortunately, they tell me I have to wait till January to get my Notice of Appointment so I can get started on the visa/flight stuff for the second time. I'm hoping I will get my NOA in December because this whole waiting to the last minute thing that seems to be ever so prominent in Korean culture is very frustrating and leaves a lot of room for mishaps.
I just feel like things are still up in the air until I get my NOA, visa, and book my flight. I'm going through that same nervous tension I went through the first time, but it isn't as bad. I'm sure it will be February before I know it, and then there will be no turning back this time around.
As far as my health goes, I'm doing A LOT better, but still dealing with being anemic. Which makes me feel tired super fast, but I am working on building up my iron and energy so I can feel like a 22 year old again. My doctor decided that when I am in Korea I will have to take Prilosec everyday for a year as a preventative measure. Since there is a chance I could have another ulcer in the next year. I'm taking all the steps I can to prevent this from happening again! He said if I take it everyday for a year, and nothing happens then I can stop. I don't know if they have Prilosec in Korea so I am thinking of just buying a years supply in Costco depending on how much it will cost me.
I cannot wait to finally start this chapter of my life in Seoul, and see what happens. This will be my first "real challenge" in life; away from everything I know in the hopes of discovering and experiencing so much more. Can you feel my excitement? I know it won't be all smiles and fun, but hopefully it will be more good than bad. I think all the research, blog reading, and more research has helped me feel confident about my expectations. I know that no matter how much I learn from all my readings that nothing will compare to a firsthand experience.
As far as my expectations go, I'm going to just keep an open-mind and hope for the best while considering it might not go as smoothly as I want. It is a learning experience after all so there are bound to be pitfalls and complications. Like Charles Swindoll said, " life is 10% what happens to you and 90% how you react to it. Everyone I talk to about going to Seoul tell me the most important thing is to keep/have an open-mind so that is what I am going to try my best to do.
While I'm here I get to have my Thanksgiving, best friend's wedding, Christmas, New Years, and a visit from my older sister all in the next three months to keep me busy. I just cannot wait for it to be February and for things to finally start falling place!!
Now, it's time for some Big Bang Love: Japanese Style:)....enjoy!!!!
This song makes me like Daesung a lot for some reason. But no one beats TaeYang in my book.
Be blessed,
Lola O.